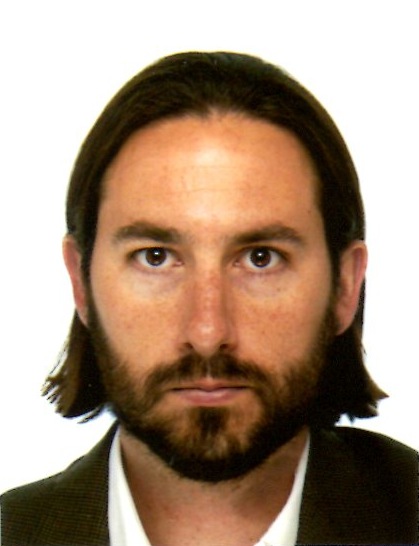 Christopher Cashen, PhD
Faculty of Mathematics
University of Vienna
Oskar-Morgenstern-Platz 1
1090 Vienna, Austria
Email: christopher DOT cashen AT univie.ac.at
Office: 2.130
I am a Senior Research Fellow in the Geometric and Analytic Group Theory group at the University of Vienna. I help organize our Seminar.
Papers
Page numbers link to the final published version on the publisher's webpage. Open access logos (

) link to open access versions, as permitted. You can also find my papers on the
arXiv
.
Quasi-isometries Between Tubular Groups

Line Patterns in Free Groups

, w/ Nataša Macura

Virtual Geometricity is Rare

, w/ Jason F. Manning

Growth Tight Actions

, w/ Goulnara N. Arzhantseva and Jing Tao

Mapping Tori of Free Group Automorphisms, and the Bieri-Neumann-Strebel Invariant of Graphs of Groups

, w/ Gilbert Levitt

Splitting Line Patterns in Free Groups

Growth Tight Actions of Product Groups

, w/ Jing Tao

Quasi-isometries Need Not Induce Homeomorphisms of Contracting Boundaries with the Gromov Product Topology

Quasi-isometries Between Groups with Two-Ended Splittings

, w/ Alexandre Martin

A Geometric Proof of the Structure Theorem for Cyclic Splittings of Free Groups

Characterizations of Morse Quasi-geodesics via Superlinear Divergence and Sublinear Contraction

, w/ Goulnara N. Arzhantseva, Dominik Gruber, and David Hume

Quasi-isometry Classification for [Right-Angled Coxeter Groups defined by suitable subdivisions of] Complete Graphs

, w/ Pallavi Dani and Anne Thomas, appendix to Bowditch's JSJ Tree and the Quasi-isometry Classification of Certain Coxeter Groups by Dani and Thomas

A Metrizable Topology on the Contracting Boundary of a Group

, w/ John M. Mackay

Negative Curvature in Graphical Small Cancellation Groups

, w/ Goulnara N. Arzhantseva, Dominik Gruber, and David Hume

Cogrowth for Group Actions with Strongly Contracting Elements

, w/ Goulnara N. Arzhantseva
Notes on the arXiv
Computing the Maximum Slope Invariant in Tubular Groups

(2009).

(Abstract)

Addendum to Paper 1. Gives an example of two tubular groups that are distinguished by the 'maximum slope invariant' introduced there but not by Dehn function or other obvious quasi-isometry invariants.
Software
virtuallygeometric, w/ Jason F. Manning, Computer Program, (2014).

(Description)

This code is for testing whether a multiword in a free group is virtually geometric. Towards this end it implements various algorithms related to elements and subgroups of finitely generated free groups, including computing the JSJ decomposition of a free group relative to a multiword.
Other Stuff
Slides
from 'Line Patterns in Free Groups' talk, Joint Meetings, Jan 2011.
Video
of 'The topology of the contracting boundary of a group' talk from conference at Isaac Newton Institute, Jan 2017.
Teaching
I am not currently teaching. Visit my
teaching page from Utah
instead.