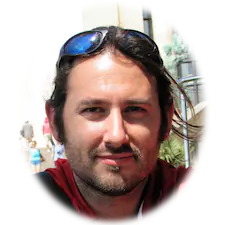 Christopher H. Cashen, PhD
Faculty of Mathematics
University of Vienna
Oskar-Morgenstern-Platz 1
1090 Vienna, Austria
Email: christopher DOT cashen AT univie.ac.at
Office: 2.130
I am a Senior Postdoctoral Fellow in the Geometric and Analytic Group Theory group at the University of Vienna. I organize our Seminar.
Publications
arXiv
MathSciNet
Notes on the arXiv
Computing the Maximum Slope Invariant in Tubular Groups

(2009).

(Abstract)

Addendum to Quasi-isometries between tubular groups. Gives an example of two tubular groups that are distinguished by the 'maximum slope invariant' introduced there but not by Dehn function or other obvious quasi-isometry invariants.
Software
virtuallygeometric, w/ Manning, Computer Program, (2014).

(Description)

This code is for testing whether a multiword in a free group is virtually geometric. Towards this end it implements various algorithms related to elements and subgroups of finitely generated free groups, including computing the JSJ decomposition of a free group relative to a multiword.
Other Stuff
Slides
from my 'Line Patterns in Free Groups' talk at the Joint Meetings, Jan 2011.
Video
of my 'The topology of the contracting boundary of a group' talk from conference at the Isaac Newton Institute, Jan 2017.
Teaching
I am not currently teaching. My
teaching page from Utah
is still standing.
Coauthors
Goulnara N. Arzhantseva
,
Pallavi Dani
,
Dominik Gruber
, David Hume,
Gilbert Levitt
,
John M. Mackay
,
Nataša Macura
,
Jason F. Manning
,
Alexandre Martin
,
Jing Tao
,
Anne Thomas
Thanks
I gratefully acknowledge support from: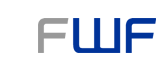 (2017-2020) Austrian Science Fund (FWF): P 30487-N35
(2014-2016) Austrian Science Fund (FWF):
M 1717-N25
, Lise Meitner Fellowship.
(2012-2014) European Research Council (ERC) grant of Goulnara ARZHANTSEVA, "
ANALYTIC
" grant agreement n°259527.
(2011-2012) French National Research Agency (ANR) grant:
ANR-2010-BLAN-116-01 GGAA
(2008-2011) USA National Science Foundation (NSF)
VIGRE
grant.
This page created and maintained by christopher DOT cashen AT univie.ac.at
Last updated Decmeber 4, 2018.
http://www.mat.univie.ac.at/~cashen/